Plunge Pools: What You Need to Know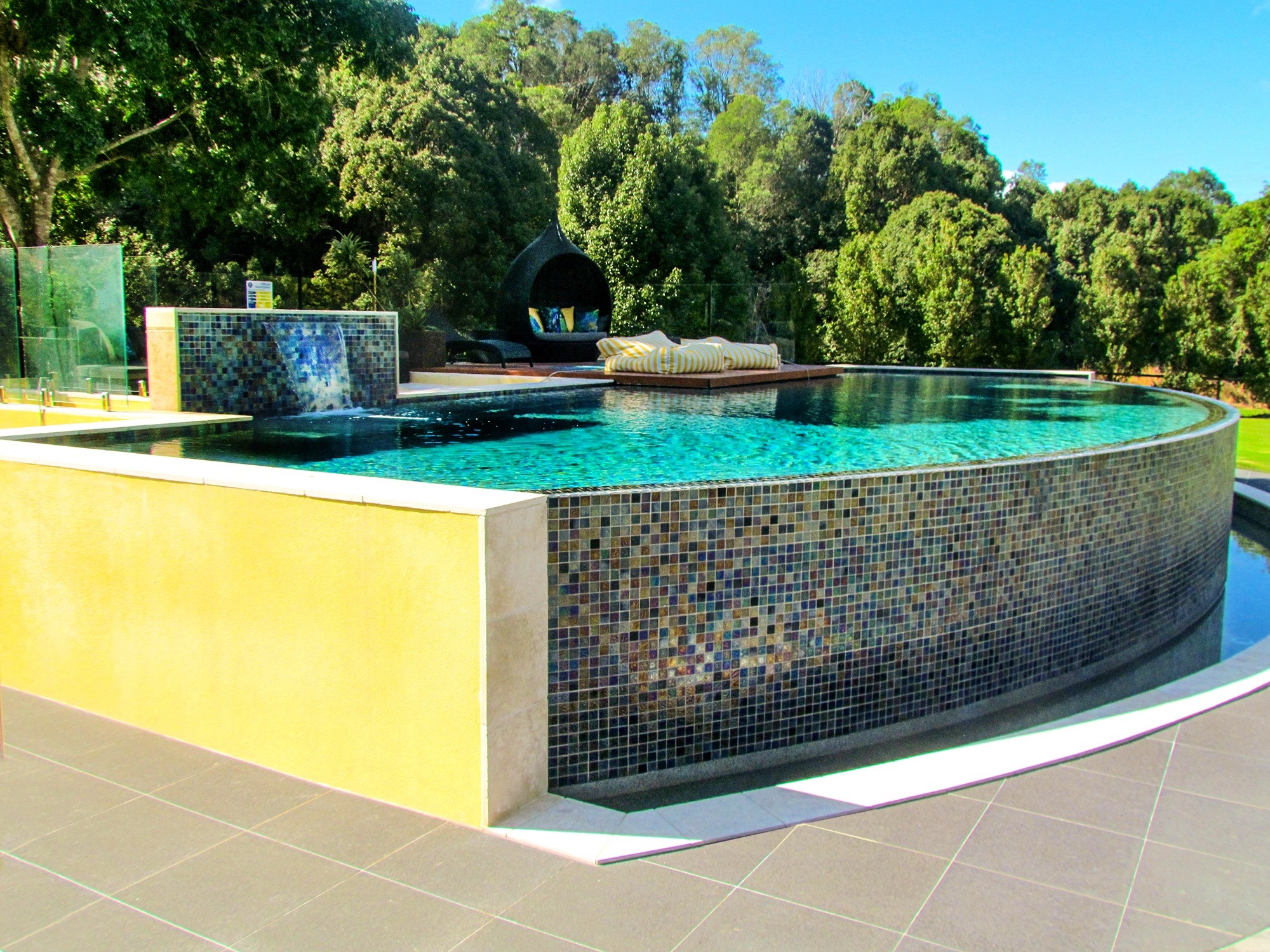 Swimming pools are the highlight of many Australian homes and what's trending among pool owners right now are plunge pools. If you have a limited space or don't plan to use your pool for active swimming, it's something you might want to consider. To help you find out if this type of pool is for you, here's everything you need to know about plunge pools.
What is a plunge pool?
A plunge pool is also referred to as a cooling down or splash pool which can be indoors or outdoors. They are generally small and shallow, and they are designed for lounging and wading rather than swimming. Plunge pools can be filled with either cool or hot water -- the former for cooling off in the warm months and the latter for a spa-like effect in the colder seasons.
Other aesthetic pool features like a waterfall or a fountain can be added to a plunge pool, or the pool itself can be made to look like a pond. Some plunge pools are even created to appear more shallow than it really is, which is pretty wild! Plunge pools are perfect for gardens because of their size and ease of building or installation.
What is its purpose?
In nature, plunge pools exist at the bottom of waterfalls, created by the impact of the cascading waters. Sometimes, artificial structures like spillways can result in a plunge pool as well. Because of their size and location, they are meant for lounging and not active swimming.
Plunge pools found in Australian homes have the same purpose: relaxation! That's why they are built with comfortable seating as well as additional features like water jets for a spa-like massage.
While the main purpose of a plunge pool is for soaking, they can also be utilized like a conventional swimming pool for exercise and a bit of swimming. Although plunge pools are traditionally small, some are built with a length that's sufficient for a quick lap, water aerobics, in-water treadmills, exercise bikes, and swim jets.
What factors to consider?
Design, size, and functionality
Plunge pools are built to complement the landscaping or architecture of the home. A well-designed plunge pool should function like a personal spa that you can use for cooling down or unwinding after a long day at work.
Compared to traditional outdoor swimming pools that cannot be used during the winter season, plunge pools are smaller in size and can be filled with warm water, making them usable even when it's cold.
In terms of depth, no matter how small your plunge pool is, it should be deep enough to submerge your entire body.
Some plunge pools are also constructed of fiberglass. Fibreglass plunge pools can be designed like a smart pool, with features that make cleaning and temperature control automatic and convenient.
Water conservation
A plunge pool utilizes 80% less water than a traditional pool. The variable speed pumps utilized for plunge pools are also smaller and more lightweight. This leads to the consumption of up to 80% less energy compared to standard pumps used in massive swimming pools.
Instead of removing packets of chlorine to clean the small pool, the application of salt water chlorinator provides not only cleaner water but also has therapeutic advantages.
Temperature control
A plunge pool can be heated or not. This is mostly a personal choice but if you are going for a heated pool, a high-quality heating system is a better value for money. A good quality heating system helps maintain the ideal temperature of your pool despite seasonal or fickle weather changes. Pool heating can either be gas or electric.
Location
The location of your plunge pool contributes to how much you will get to enjoy the structure. Most plunge pools are installed in the backyard or garden but they can also be built indoors! In the end, it doesn't matter where you decide, as long as it's easily accessible to you.
Plunge Pools with Burleigh Pools
Plunge pools are a great choice to consider as they can be a significant investment to increase the value of your home and an excellent source of fun for your whole family. If you want to build a plunge pool on the Gold Coast or Northern Rivers, Burleigh Pools can help you!
We can design and build a plunge pool that best fits your backyard or any outdoor space with plenty of cool features for your entertainment. A recipient of Master Builders Association's Gold Coast Swimming Pool Builder of the Year, we build top-quality swimming pools and spas that will last for a long time.
Call Burleigh Pools today on 07 5576 0500 or enquire online to build the best plunge pool for your home. Visit our Facebook page for some serious plunge pool inspiration.
Back To Articles