The Gold Coast's
Award Winning Pool Builder
Burleigh Pools are a well established, local company owned by Wayne & Maureen Haylock.
Wayne's father, Ray Haylock, began building swimming pools in Geelong, Victoria, in the early sixties, being one of the pioneers of the industry. Wayne started working for the family company in 1970 and has been in the industry ever since. Now three generations work in the family business, keeping the tradition alive.
Burleigh Pools are one of the most established and well-recognised pool builders in Queensland and take pride in being fully licenced in both Queensland and New South Wales.
Located at their current address for over 30 years, Burleigh Pools have won many state and National Swimming Pool and Spa Association (S.P.A.S.A.) awards. Burleigh Pools feature predominantly throughout the yearly S.P.A.S.A. magazine, Choosing Your Pool & Spa.
At Burleigh Pools, we give you the opportunity to see exactly what you're buying by visiting our Award Winning display pool which has many popular features including a beach entry, invisible air grid, in-floor cleaning system, solar heating, waterfall, swim jets and much more. View our swimming pool options online, see how your pool will be constructed and ask us about a custom pool design to suit your backyard needs.
Award-Winning Display Pool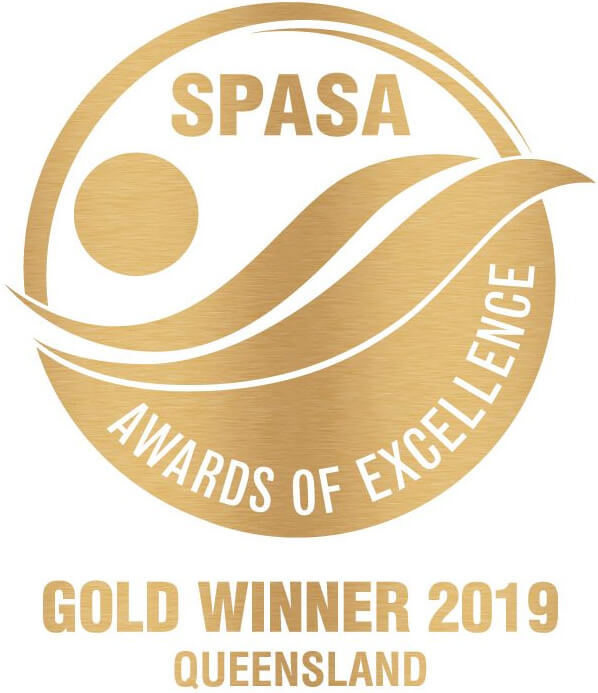 Our Award Winning display pool and showroom was awarded the S.P.A.S.A 2019 Best Display Pool in Queensland.
Conveniently located at Burleigh Heads.
On display, we have an extensive range of filters, pumps, chlorinators, automatic cleaners, pool chemicals and many accessories as well as a wide variety of tiling, paving, and interior finish samples.